Welcome to Sierra EyeCare Associates Optometry
Call us at 209-223-2020 in Jackson and 209-772-9798 in Valley Springs today.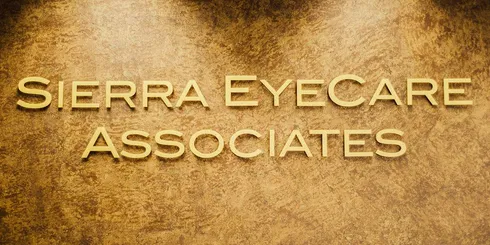 Mission Statement
It is the goal of Sierra EyeCare Associates Optometry to provide our patients with the most comprehensive, personal, state-of-the-art eye and vision care. Our eye care team will strive to treat you, our patient, with compassion and dignity while resolving your visual and eye care needs. Every effort is made to provide our employees with a comfortable, clean work environment that is conducive to productive teamwork while fostering professional growth and respect.
Sierra EyeCare Associates Optometry of Jackson and Valley Springs are dedicated eyecare professionals committed to providing to you, our patients, the very best in vision care.

Our services include general and primary care optometry encompassing eye disease detection, treatment, and management. We design eyeglass and contact lens prescriptions to fit your highly specific needs. The Sierra EyeCare Associates Optometry also provide highly specialized services with doctors educated and trained in low vision rehabilitation and vision therapy. All of our doctors co-manage surgical procedures ranging from cataract surgery to laser vision correction.
Our eyecare team is also comprised of highly skilled technicians and opticians who are ready to assist you with the very latest in eyecare technology and fashion eyeware.
We at Sierra EyeCare Associates Optometry look forward to serving your vision and eyecare needs.
Sierra EyeCare Associates Optometry Locations
Jackson 817 Court Street Suite 10, Jackson, CA 95642
Valley Springs 4 Jean Street Suite 1, Valley Springs, CA 95252